Statistics
We have 1594 registered users
The newest registered user is Pasayarut

Our users have posted a total of 31319 articles within 4120 topics


Factors Favorite Image Of The Month

Click On Image To view Larger Format
Shopping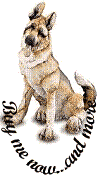 Winner Of The "Picture This" Contest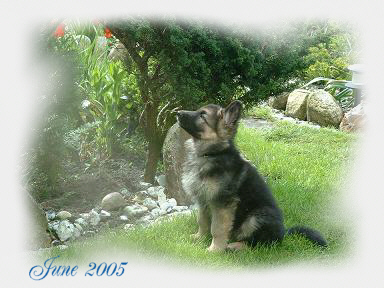 To go see past winners Click Here
Announcement: Hello....
Posted: LongcoatGSD @ Mon Dec 31, 2007 4:39 am
Hi everyone, I have just joined but I have been owned by this breed for 25 years now. I love longcoat german shepherds, particularly sable german shepherds, solid blacks and bi colours. Unfortunately I do not have a bi colour one day perhaps. I have several german shepherds under my care and most of them I have bred except for my black girl.
I will post their photos later but you will see some of them in my signature.

I live in Australia and enjoy everything about the german shepherd dog. There are some familiar faces here for me and I hope to meet some new ones. I love doing obedience work with my dogs, currently due to ill health I have not been that mobile of late but hope to bounce back later in the new year.

Anyway thanks for reading and I hope to catch up with you all at a later date.

Louise


Comments: 1 :: View Comments (Post your comment)
Welcome Guest

The time now is Sat Apr 21, 2018 4:12 pm

All times are GMT - 5 Hours
Who is Online
In total there are 5 users online :: 0 Registered, 0 Hidden and 5 Guests

Registered Users: None



Most users ever online was 131 on Tue Mar 01, 2011 11:33 pm

"Funny Captions"

I know it's here somewhere
Congratulations to the winner of the


"Truly Funny Captions"

contest.


Click on picture to enlarge.
"Lick-Licious"k-9 Culinary

Fine recipes created


"for the dog


who has everything."




Click on picture to enlarge "Recipe"


Turkey Flavored


Dog Treats